Hope everyone out there had a wonderful Thanksgiving. I'm thankful for all of you wonderful people who run around with me at night like a bunch of hoodlums. Here's where we're playing this wonderful Friday evening...
Art Meets Religion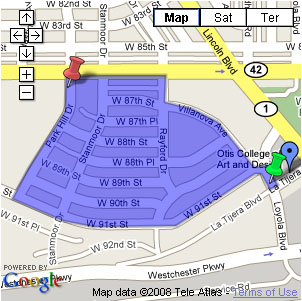 Usually its ok to park in the Otis Lot, but since the school is closed for the holiday the lot might not be open. If that is the case, swing over to the BACK lot of Ralphs. Theres a marker on the Google map page. Its like a block away, you'll see people at one place or the other. From there we'll move to...
North Manchester
We'll regroup at the end Church, and make a quick jog across the street for the next run.
Forecast looks clear, but perhaps a bit chilly. Be prepared for some old school shit.
See you on the streets.